This Audi B2 model range covered the Audi 80 , Audi 90 ,Audi Coupe , Audi Quattro ,
Type 81 & Type 85 ( A.K.A Audi 4000 ) various production of
CC, CL, GL,GLS, CD, SC, GT, GTE, GTI, GT5, GT5E, GT5S, SPORT, UR & QUATTRO specifications.
Relating to some of the following years :
1979, 1980, 1981, 1982, 1983, 1984, 1985, 1986, 1987, 1988, 1989, 1990 & 1991.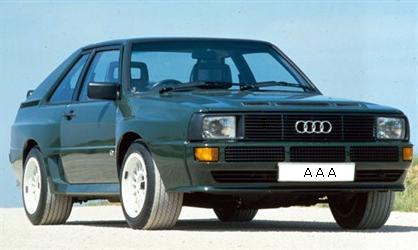 All About Audi B2 cars started out in 1996 for me by breaking any B2 Audi cars, in order to use the spare parts to complete my Audi 80 Sport conversion project. This progressed over the years into restoring other Audi cars as a Audi car enthusiast, to the point that some of my spare used parts were supplied to members of an Audi motoring club. However now there is only a limited amount of second hand stock remaining from my private collection, available to buy for these 4 rare classic Audi models, direct from my location based in the West Midlands.

ALL STOCK IMAGES ETC ARE HERE ON THIS WEBSITE AS A POINT OF REFERNCE
TO WHAT MAY BE AVAILABLE, IF NOT ALREADY SOLD, HENCE FOR UP TO DATE
INFORMATION ON DETAILS OF ANY ITEM & ITS CONDITION PLEASE
EMAIL ME : AudiMaan@msn.com OR CALL ME ON : +44 (0) 7950 204 204.

All About Audi B2 Type 81 & Type 85



80, 90, Coupe, Quattro / 4000 model.



Please note this is a private website, not a business, so please do not take offence if i cannot help you out with your Audi. I specialised in the B2 Audi due to my past experience as an enthusiast and set up this website, to help All Audi B2 Owners, Forums, Clubs, Groups, Links, or Classified Advertisers etc. etc. with my private collection of dismantled B2 Audi Spares For Sale.

PRICING for purchases, posting & packaging via MAIL ORDER will be quoted for ASAP & will be a RECORDED DELIVERY. PAYMENTS are accepted by PAYPAL, Postal Order, Cheque or Cash. COLLECTIONS are via appointment ONLY.

ALL ABOUT AUDI IS AN INDEPENDENT ORGANISATION AND IS NOT AFFILIATED WITH AUDI UK OR ANY OTHER AUDI COMPANY.
Copyright 2004 All About Audi.co.uk All rights reserved.